As I begin a novel I remind myself as ever of Camus's admonition that the purpose of a writer is to keep civilization from destroying itself. And even while thinking, well, fat chance! I find courage, reach for the heights, and if the rock keeps rolling down again so it does. What the hell, start again. Rewrite. Be of good cheer. Smile on, Sisyphus! _Faye Weldon, Writer
When I opened my Blog this morning, what a surprise! look a this award below: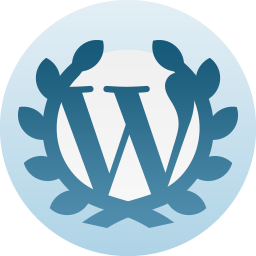 Happy Anniversary with WordPress.com!
You registered on WordPress.com 6 years ago.
Thanks for flying with us. Keep up the good blogging.
Isn't refreshing?
So, thank you WordPress team fist, for hosting my blog gracefully for the longest and for all your support during this wonderful journey of writing. And  thank you dear reader, the loyal, and the passer-by as well for stopping by.
I smiled at the sole quote above from the writer Faye Weldon that came well àpropos in an email to me, as well, for from WPress team.
 I had no fat chance, ever 6 years ago. i just started a blog, with a vain idea.
It happened that I wrote sometimes a couple of months ago a post, blogging about the writer Albert Camus"s admonition that purpose the writer to keep civilization from lost of its memories, remember the time back to Neolithic era, when writing was not yet created, only left with some carved painting on stones and caves (The Grote of Lascaux) and the punishment of Sisyphus by the Gods of Olympus, the rolling rock, and the encouraging  the team to me, to keep on writing.
At the beginning, it was a chimeric idea that came from a Daily prompt: Imagine an a special holiday, and it was the first day of spring, and as I just came back from Algiers, Algeria, I had in my mind a thought about the goldfinch_it's a national pet out there, don't be surprised. The thing is, it became an endangered species, and although it is protected, thanks to the environmental authorities, it is still targeted and captured by aficionados and smugglers.
So, I just hold on that thought, and  post my first blog in gibberish languages some sort, in the hope to grab the attention of a passer-by reader hopefully from Algiers.
Recently, I saw on YouTube that young people out there started by launching individually a campaign to free the caged  bird, I felt that somehow, and somewhere I wasn't so vain.
That we come to think about a main subject, at the same time, in any part of the world, of common issues. Sisyphus, is still calling, although from a vale that had no echo. we just keep blogging,  right? write…